Welcome to Our site. It's always under construction.  I may get carried away with pictures of my girls offspring but I won't apologize.  I love everyone of them and their parents that took the pictures!!
We are a breeder of Golden  Retriever puppies in Minnesota.  Parents are OFA & DNA tested.  Our girls are always bred to Champions or Grand Champions.
Angels Of Gold previous owners always go to the top of the puppy's available list & get a 10% discount
In Loving memory of my best friend, my heart and soul, Brodie, who passed over the Rainbow Bridge 12/10/19. He will forever be in our hearts and we have many happy memories 😢
We are a golden retriever breeder site in progress!
Welcome to Angels of Gold Golden Retrievers.   My name is Lori .  I have been a golden retriever breeder for over 35 years. My crew consists of 5 goldens, Gracie, Josie, Talia (passed away 10/31/22), Boo, Vivian& Elena. One of the newest members of the family is Vivian. She is the Offspring of Josie & Monte born 5/3/22. The other is Elena, Talia x Buddy born 10/31/22.  She was out of the litter of 12 when Talia passed away.
My daughter Sara owned our Angel and now has 4 Golden's, Zoey, Dixie, Gidget, and Ruby, Dixie's daughter.
We and our dogs are members of   AKC,  GRCA,  Duluth Kennel Club,  Twin Ports Dog Training, UKC, HOLKC & IABCA
I am a Board Member for The Duluth Kennel Club
Angel was the name sake and Matriarch of our gang.
Brodie was the Patriarch of our Gang, having sired 10 litters, 1 with our dear Angel and 9 of them to dams owned by others.  Many of those dam owners and adoptive parents keep in touch with me and are all very good references and some have become very good friends.
Brodie:  U-CH U-BIS Dal-Rhe Aog Look Out Here I Come JH, WC (3/12/2008-12/10/19).   Multiple Specialty Best Of Winners
I had done field training, conformation and obedience with him.
Brodie came into our lives in May of 2008. He has great Champion Bloodlines.  Brodie comes from Dal-rhe & Nitro bloodlines.  His father was a K9 Search & Rescue dog for NYC police department. He was a very well known golden retriever and was even on the Today's Show
We have since added Gracie our light golden,  who I have put several AKC titles on.  My daughter Sara's light golden Dixie, our beautiful girls Josie, (Talia), my boy Boo who is my first home bred that I've kept, He's out of  Gracie x Hudson.  My first home bred girl is by Josie and Monte, 'Vivian' and my Elena I also bred. She is out of Talia & Buddy.  I am hoping I can get Champion and competition titles  on my 2 young girls in the future.  With Talia's passing, I had to keep a part of her, this is 'Elena'!   Check out their individual pages for photos.
I live on 20 beautiful acres in North central Minnesota, with 3 ponds for them to train and swim in. Sara just lives 1/2 mile away with 10 of her own beautiful acres
First and foremost I do all GRCA   recommended OFA health clearances on my dogs and DNA testing. Who ever they will be bred too must have all GRCA recommended OFA clearances and DNA testing also. OFA will NOT clear the hips and elbows until they are 2 years old.
We breed for health, temperament, performance  and beauty. They will excel in performance, conformation, field, anything you desire to do and most of all they will be your best friend!
If you are interested in an Angels Of Gold Puppy, please fill out a puppy adoption application and/or contact us so we can see if our puppy would be a great family member for you.
Like us on Facebook: https://www.facebook.com/goldenretrieverbreederinminnesota/
e-mail:  angelsofgold@live.Com
If we don't respond to your email within 24 hours, please text or call me. I've found emails in my Trash box much later.
218-591-3410
OUR ANGELS OF GOLD GANG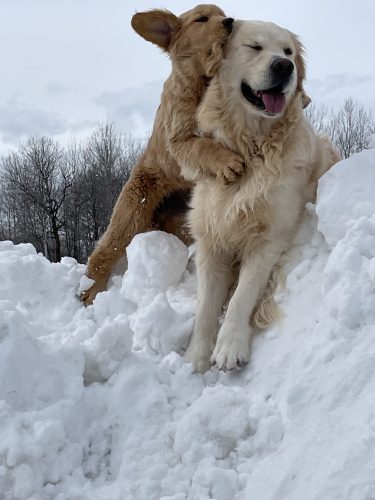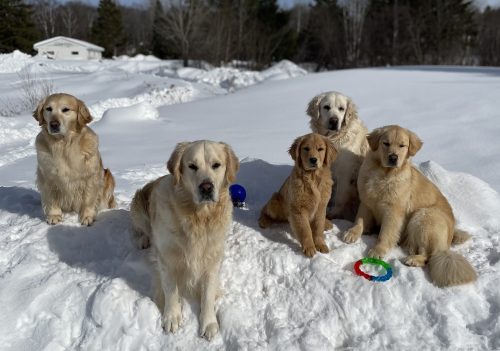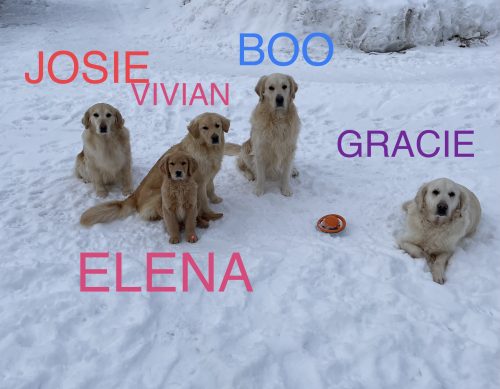 The newest members,
Elena
Angels Of Gold Talia's Shining Light
https://k9data.com/pedigree.asp?ID=1287284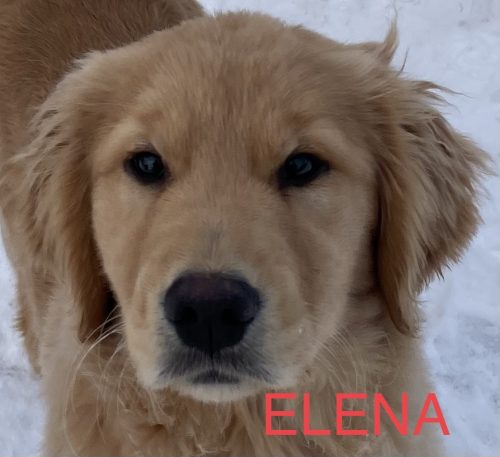 Vivian
Angels Of Gold Pretty Woman
https://k9data.com/pedigree.asp?ID=1265900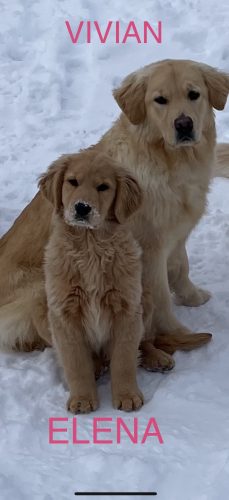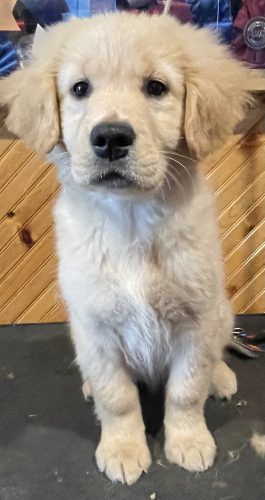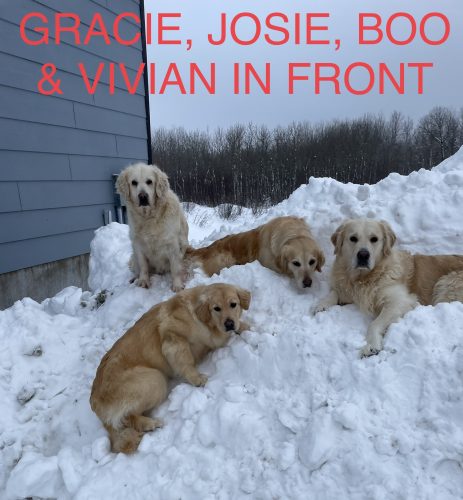 ---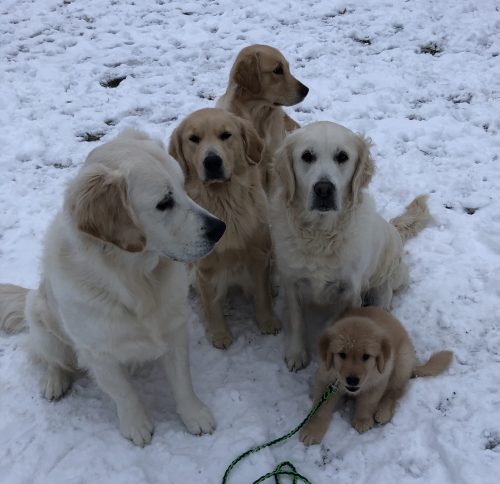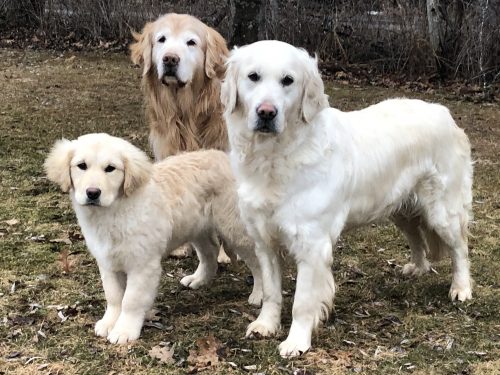 Above: Brodie, Josie & Gracie
Below: Talia
Below: Dixie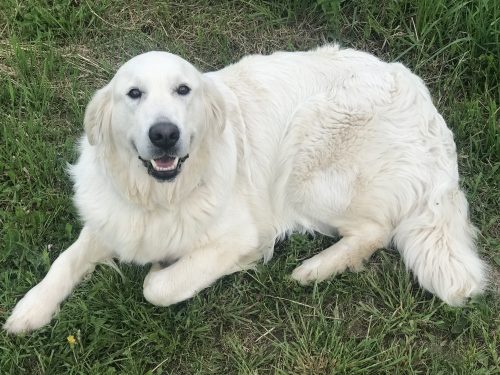 We are deeply saddened by the loss of 'Angel' 12/10/2003 – 2/22/2018 The matriarch and namesake of Angels Of Gold

Some breeders incorrectly call some Golden's,  "rare white European golden retrievers," "exquisite platinum imported golden retrievers," or "English cream golden retrievers." But, no matter what they are called, they are GOLDEN RETRIEVERS; they are recognized as such by English and Canadian authorities.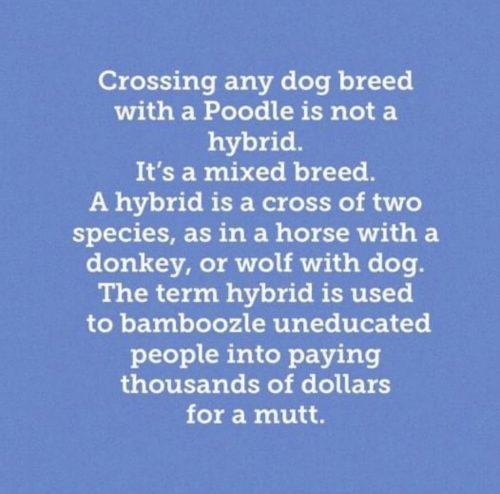 From the GRCA Website. These are the various colors of a golden retriever